Little rustic villages, the picturesque Mediterranean landscape and the incredible Es Trenc beach with its turquoise water and white sandy beach – Daniel and René found their dream home in the south of Mallorca.
"Beautiful long summers, the wide-open, quiet nature of the Southeast – we fell in love with Mallorca years ago"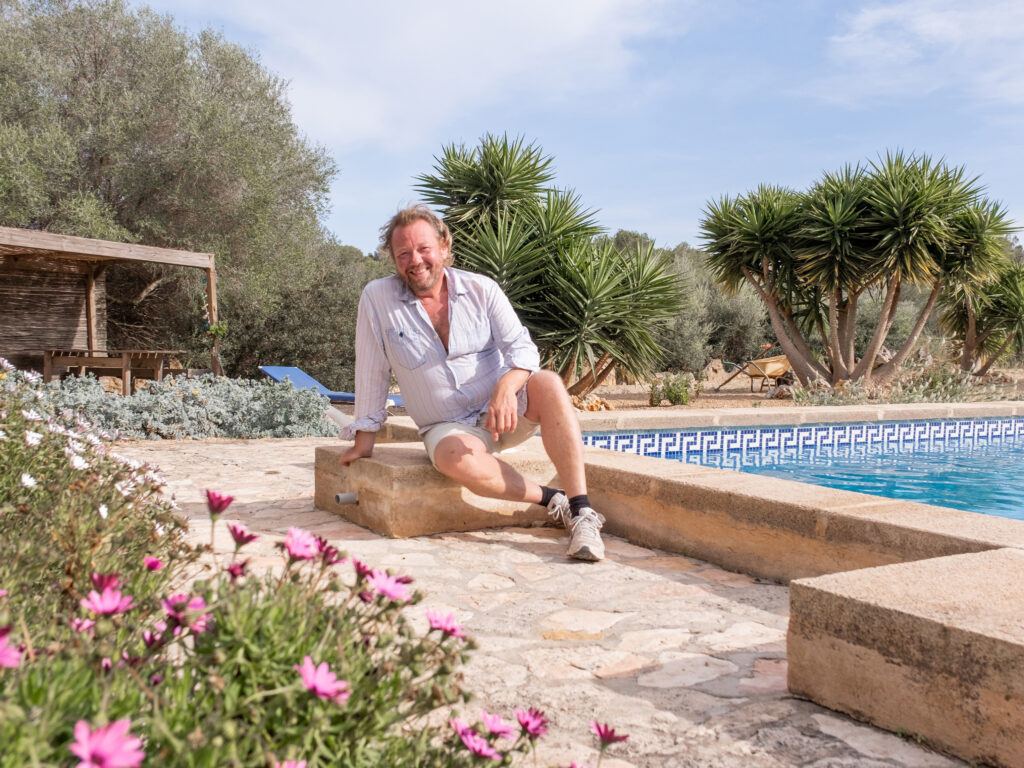 Professional opera singer Daniel Kirch and his partner René Kirch Düring, who runs a bar in Berlin, were visiting Mallorca every summer to spend their holiday. They enjoyed the white long beaches, the smell of the salty water and the calm atmosphere of the many villages that draw the coastline of the southeast of Mallorca.
– We love the island. We came back to Mallorca every year – sometimes even twice.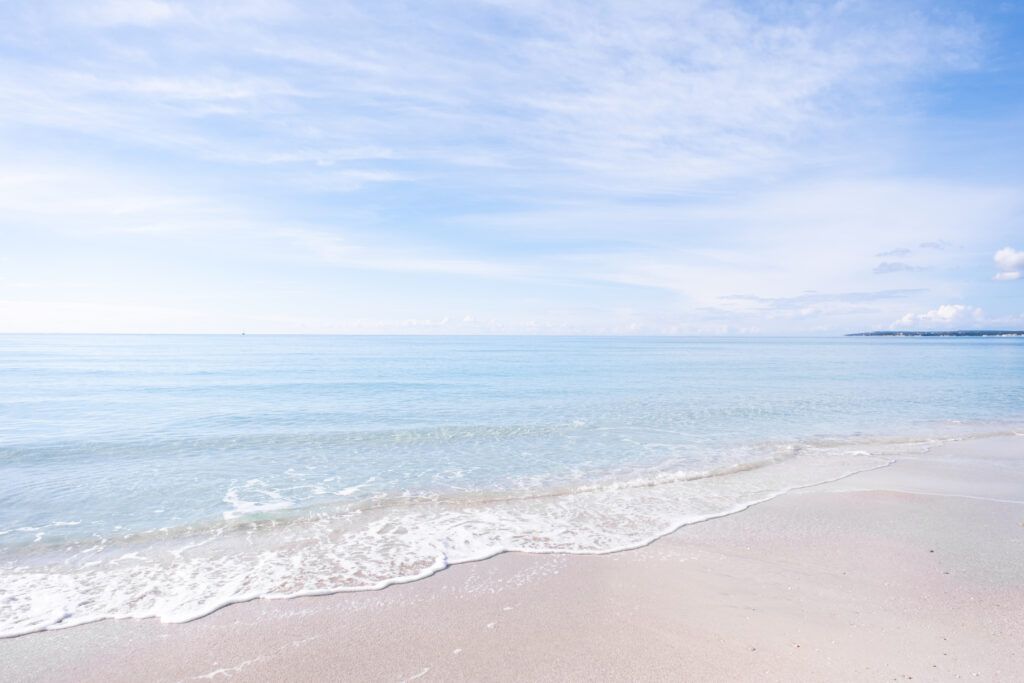 Six years ago, after spending another amazing holiday on the island with their friends, they felt the need for something more. At that time, Daniel was working in the Opera in Graz, Austria.
– When we came back home after another summer holiday in Mallorca, we asked ourselves
"Why not make Mallorca our permanent home and just stay on this beautiful island?".
Said and done. And the home hunting began. They started to look for houses in Mallorca and focused their search in the idyllic area of southeast Mallorca. With its flourishing vineyards all the way from Santanyí to Felanitx, the unique coastline, the dreamy village of Portocolom and the beautiful landscape in the area south of Campos, this was where they wanted to live.
– We went to several viewings of different properties but we couldn't find that perfect home we were looking for. But then one day, back in Germany and close to giving up, the agency called and told us about a finca close to the little harbour village Portocolom.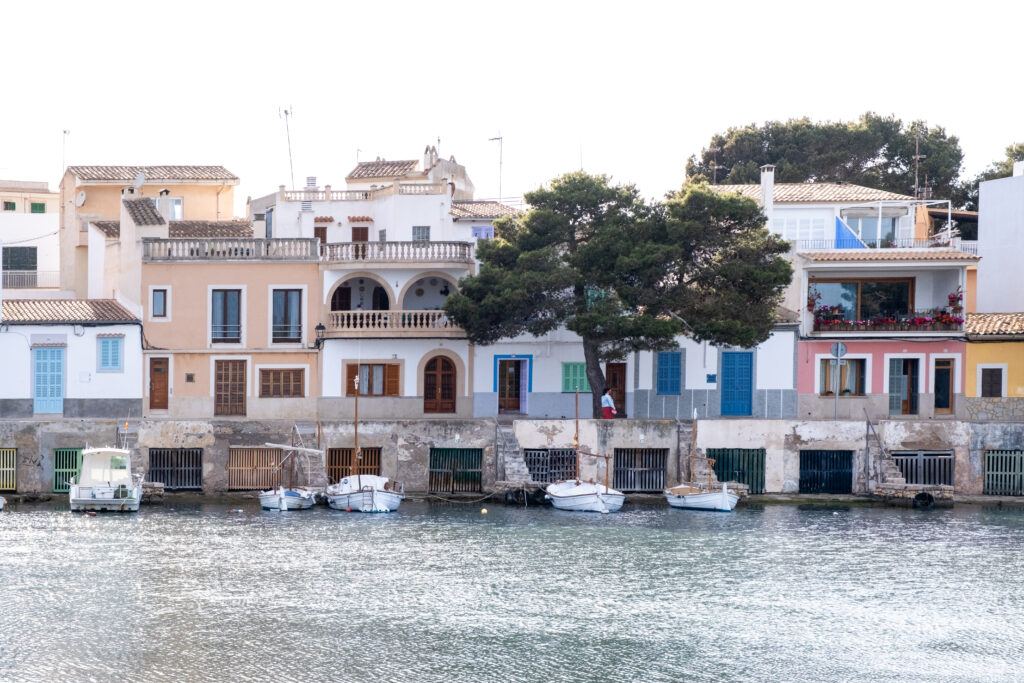 Finding the dream house
They went back to Mallorca for the viewing and instantly fell in love with the beautiful rustic finca, located in a quiet area and surrounded by nature.
– The smell of flowers and pine wood and the feeling in the air, where you just know you are close to the sea. It was wonderful. So, we signed the contract and it was the best decision we ever made. And for 6 years now, we have been living in this paradise.
– We love the long summers, the calm atmosphere and spending the days in our garden just enjoying the beauty we are surrounded by.
Daniel and René also decided to learn Spanish to be able to socialize and spend more time with the people on the island.
– It was important to us, not only to live here in Mallorca, but also to become a part of the community. That is what makes it feel so much like home.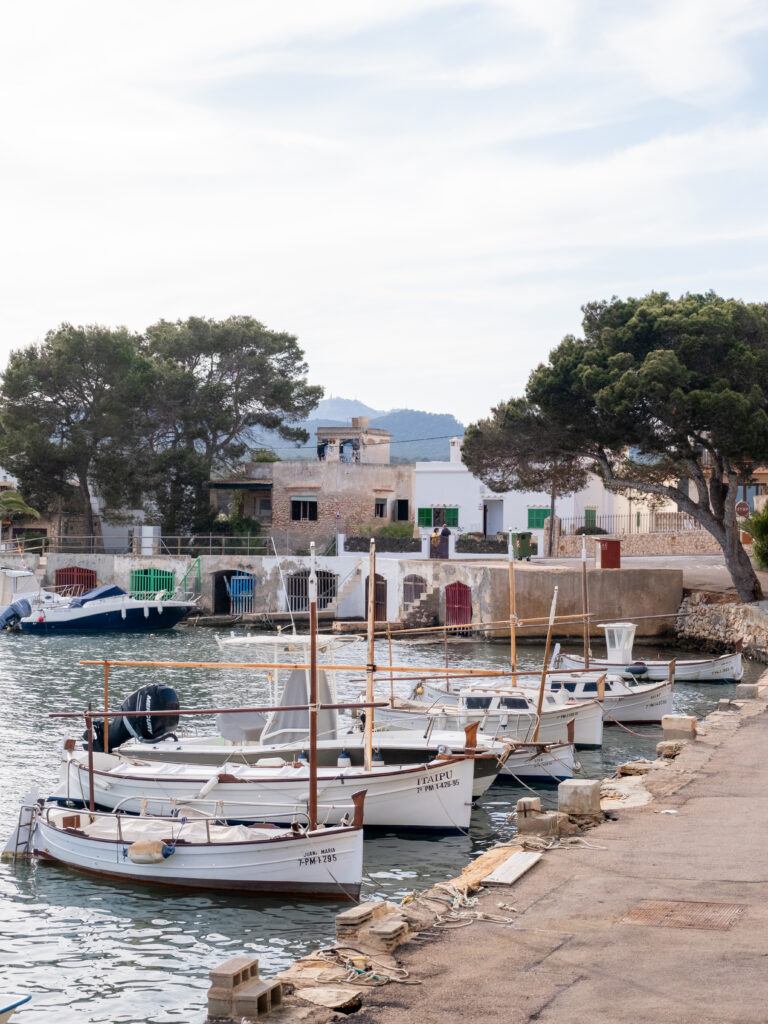 Daniel and René who love having their friends come to visit thought it was important that their home had plenty of room for guests. Luckily, there are also two guest apartments in their Mediterranean style finca, with its big blue pool and beautiful garden.
– We love to enjoy the beautiful summer months here, together with our friends.
A place to come home to
During his career, Daniel Kirch has been traveling the world and singing in the Grand Opera Houses in Berlin, Munich, Barcelona, Tokyo, Paris, London, Beijing, Budapest, Leipzig, Warsaw, Graz, Amsterdam and Lyon among others.
He played big roles such as the main character Tristan in "Tristan and Isolde" by Richard Wagner.
– I loved that cosmopolitan lifestyle – I gave concerts in the Grand Opera houses of the world and visited huge cities, such as Tokyo, where they love European singers and artists. It was an enormous contrast, coming back to our quiet home in Mallorca – relaxing in the warm evening sun and calming down from a hectic yet wonderful work trip.
Daniel thinks living in Mallorca is perfect for people who have to travel a lot for their job.
– It is well connected, easy and quick to reach. Even when we had to fly to our bar in Berlin regularly, we were back on our favorite island in just 3 hours.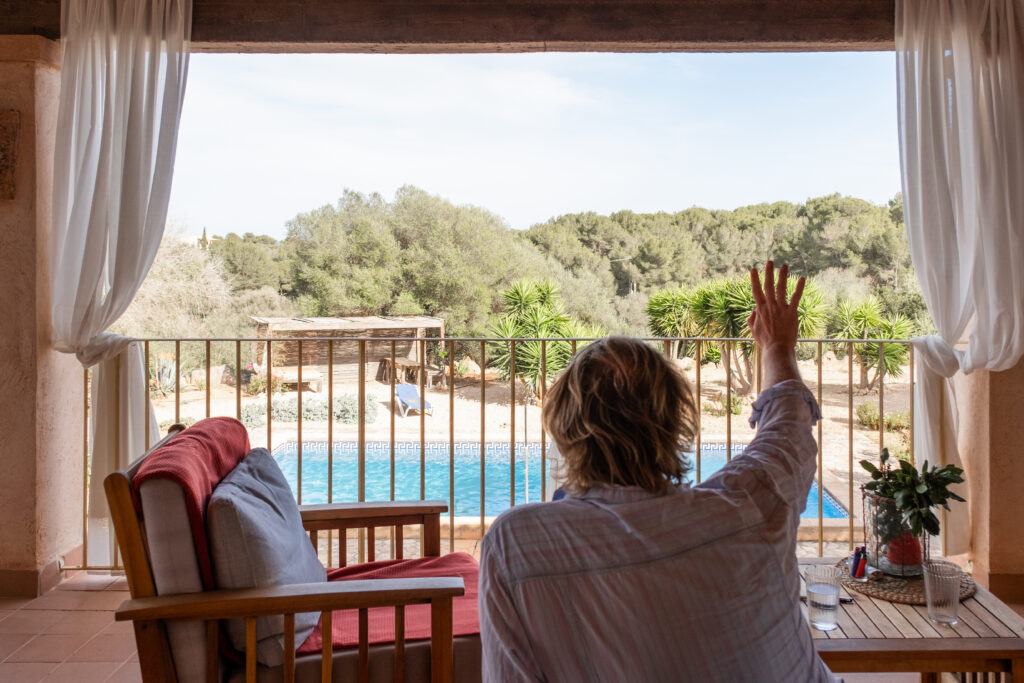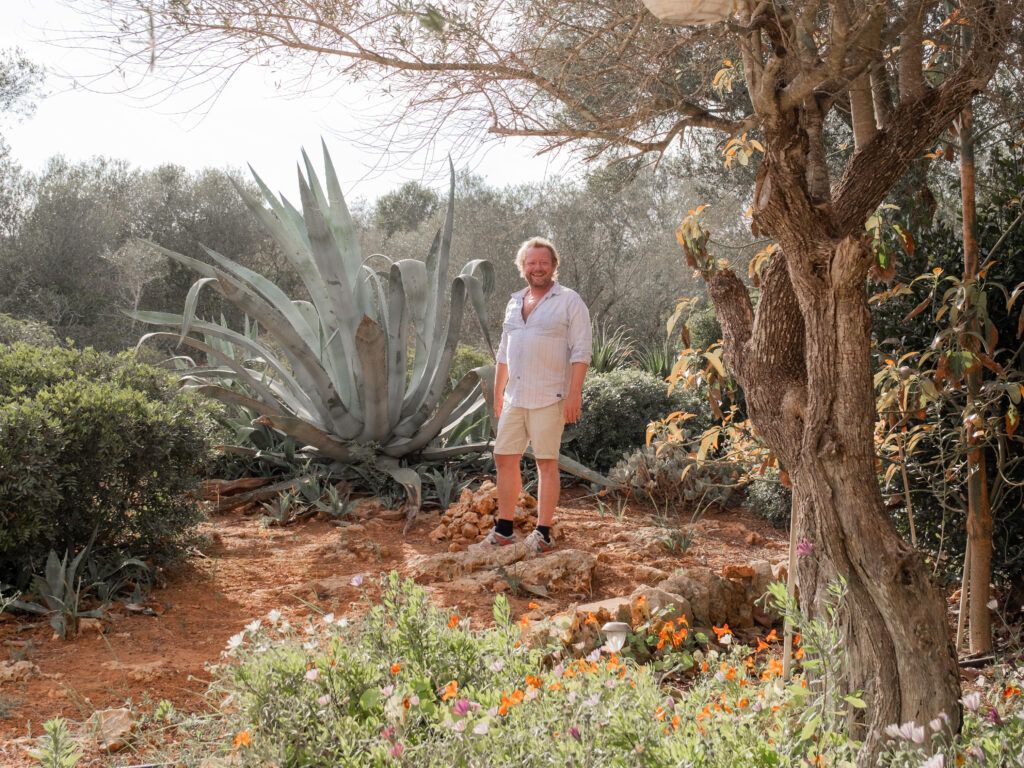 A sudden change
In early 2020 the world and people's life changed seemingly overnight. The pandemic was a fact.
– It hit us hard. Not only were all the events and concerts I had scheduled for the whole year cancelled, but our bar in Berlin also had to shut down with no perspective when to reopen. Never before have we had to struggle with fear about our future.
There was even a short moment right before the first lockdown in 2020 when they thought about going back to Germany. But in the end they decided to face the situation and make the best out of it.
– Today, I am so happy that we stayed here!
After a very calm period in their finca, with the reality on pause, Daniel took his beloved hobby, baking bread, a step further. Now he is selling handmade German bread and other goods such as cakes and tarts at the local Santanyi market.
– I love the art of baking, but it was never my plan to bake bread professionally. But now, it is like singing to me – a passion.
And who knows what the future will bring – maybe a German Bakery in Mallorca?
– The pandemic gave us more freedom to do what we like. It showed us that changes can be made all the time and we are so happy to have the chance to call Mallorca our home in these unique times.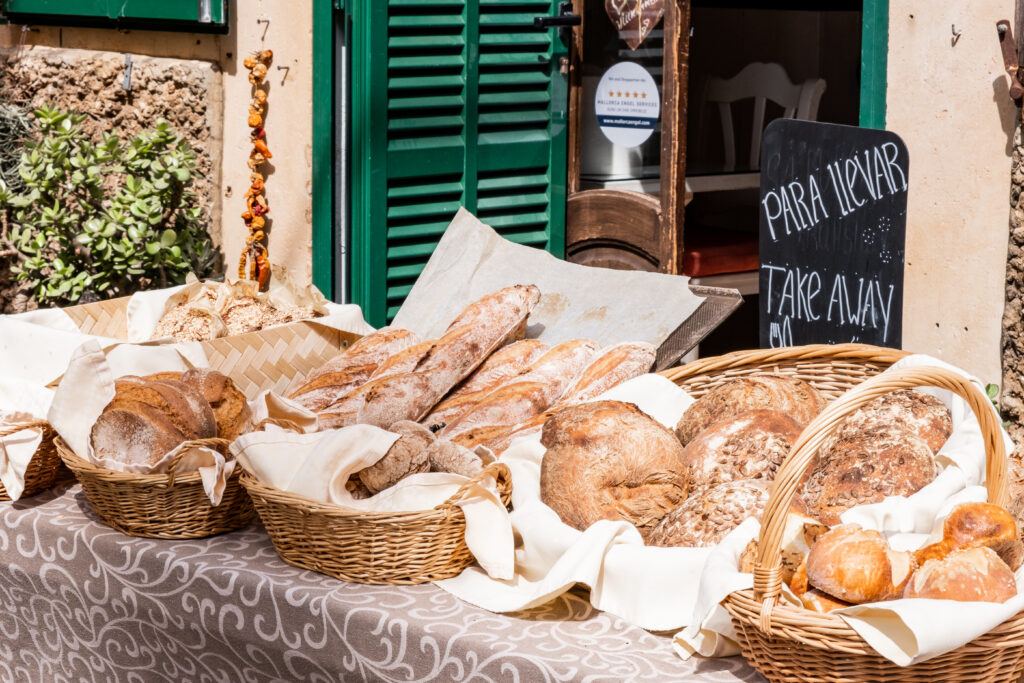 While the big operas of the world were still closed, Daniel organized little private concerts in beautiful fincas in the countryside of Mallorca to stay tuned. He also started to give concerts in the Bartolomeo Church in Sóller and in the Sa Nostra in Palma, playing pieces of Schubert, Schumann and Strauss and started to collaborate with a Mallorquin pianist.
– It is really beautiful to see how the pandemic brought us closer to our own neighbourhood and the people around us.
Back to normal
Slowly things are recovering, both in Mallorca and worldwide, and life as we know it is starting to return.
– We have gotten used to our "tranquilo" lifestyle. Before, we were flying in and out of Mallorca several times a year – now for the first time we have spent more than a whole year on the island. We feel so much healthier, this Mallorquin way of life is really showing its effects on us. We are happier now and appreciate what we have and what we are surrounded by even more.
But the future will bring great opportunities as well. Daniel was just booked to perform at the world's famous "Bayreuth Music Festival" which is held annually in Bayreuth, Germany, at which performances of Operas by the 19th-century German composer Richard Wagner are presented.
– I am so happy about the great opportunity, especially in these times, where the cultural sector has suffered a lot.
In September, he will also start performing in the Opera of Chemnitz again. Even though the tour and the rehearsals will start soon, Daniel and René will still be able to spend a lot of time in Mallorca this summer.
– It's the home that we chose and love.