Sometimes life has other plans than you expect and still, you end up exactly where you are supposed to be. In the case of fashion designer Elisa Bozzolini, founder of the Boho fashion label Sun Vibes, the island turned out to be the place where she belongs and where she now can unfold her full creativity.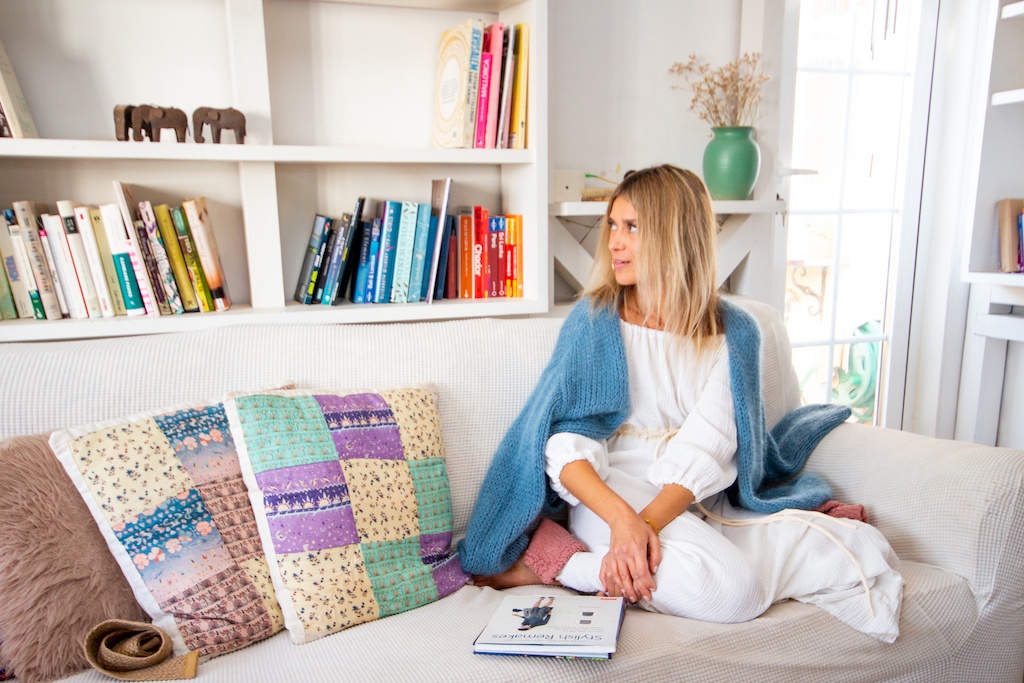 Elisa's first experience abroad led her to Barcelona where she started her professional career in Marketing. The city back then was full of possibilities and new connections, and the ideal start of a new chapter after finishing her university in Italy.
Luckily, it also turned out to be the place where she actually decided to follow her real passion: fashion. 
– "I saw an advertisement for a fashion school in Barcelona, while still doing my corporate job, and decided to take this step."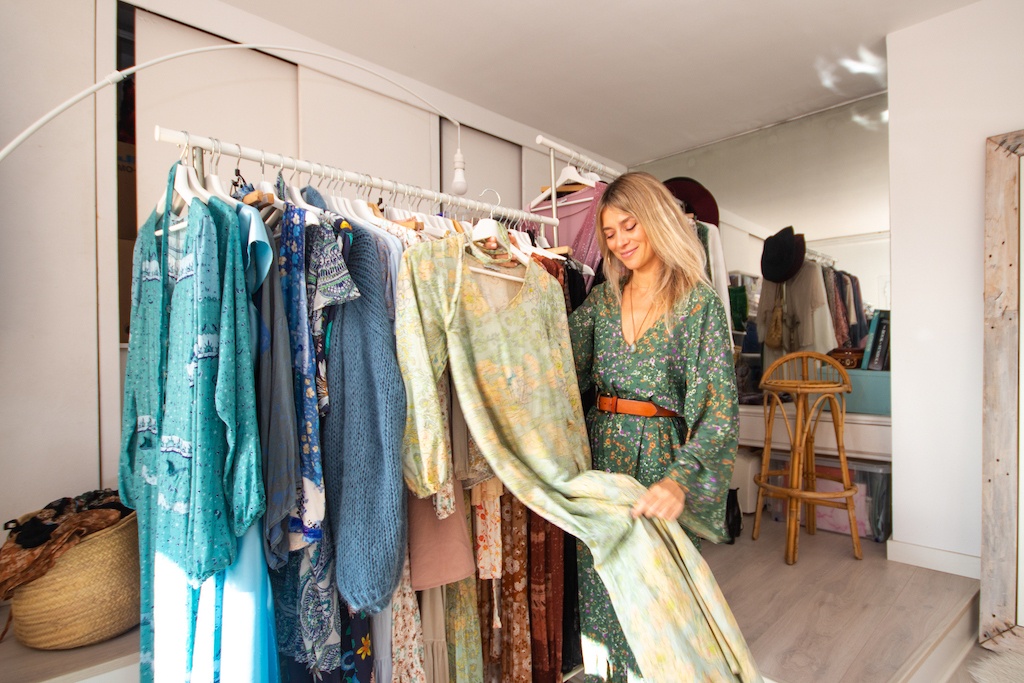 Already being in her 30s, this change felt a bit like a reincarnation for Elisa. But it is exactly this courage and curiosity that has always characterised her life and has brought her where she is now. 
Fashion and designing has always played a big role in her life. Growing up, she would spend afternoons being creative with her great-grandmother.
 
– "While she was knitting, I was sitting at the sewing machine, and that's how we spent most of our time together. That is one of the most wonderful memories I have."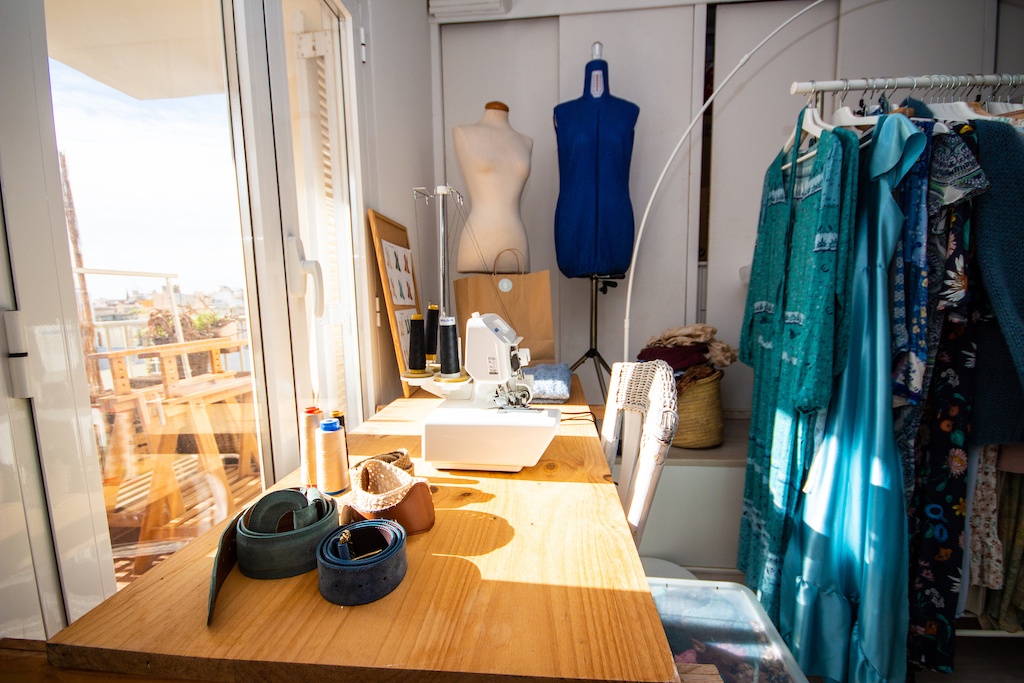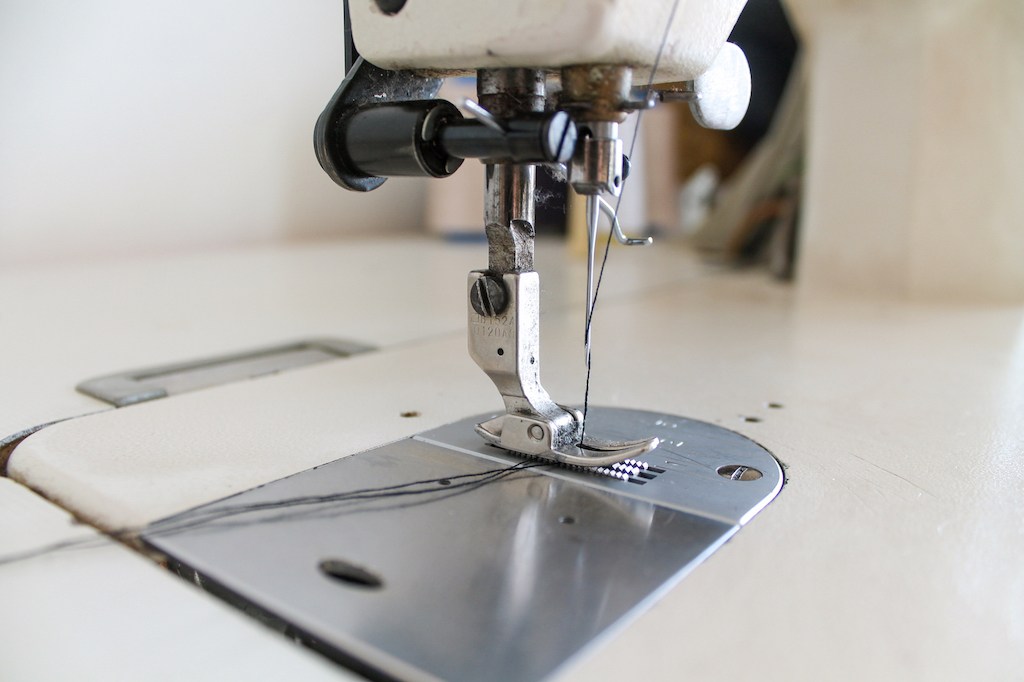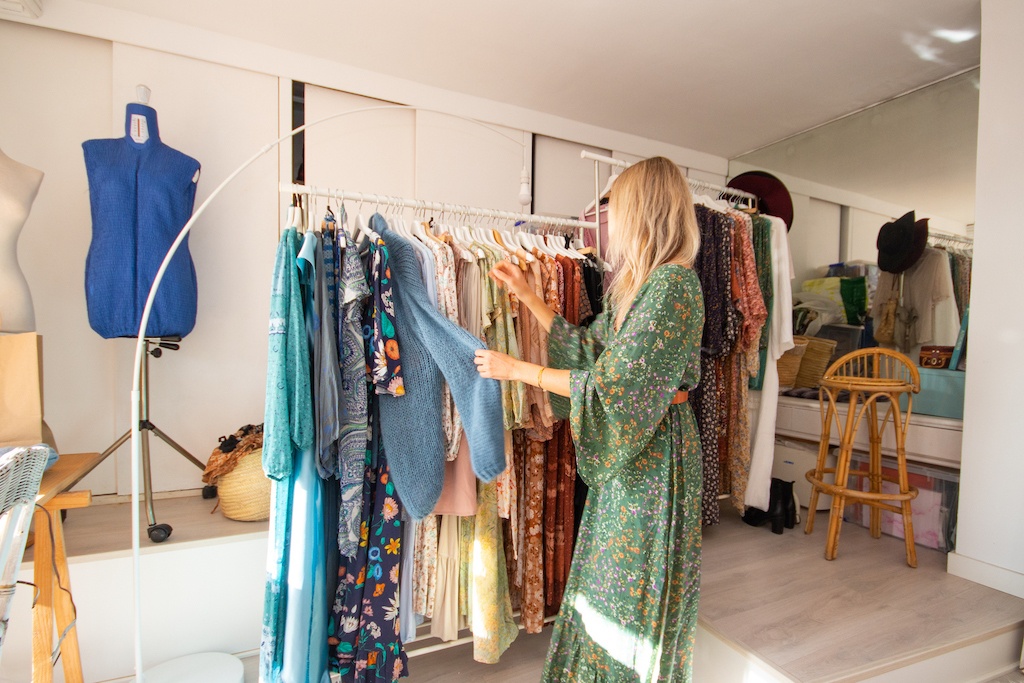 Not even the fact that she had to attend fashion school alongside her normal job kept her from following what she really wanted to do. And after some exciting years in Barcelona and the successful graduation of fashion school, Elisa decided to move back to her home country Italy and finally founded her own fashion label, Sun Vibes.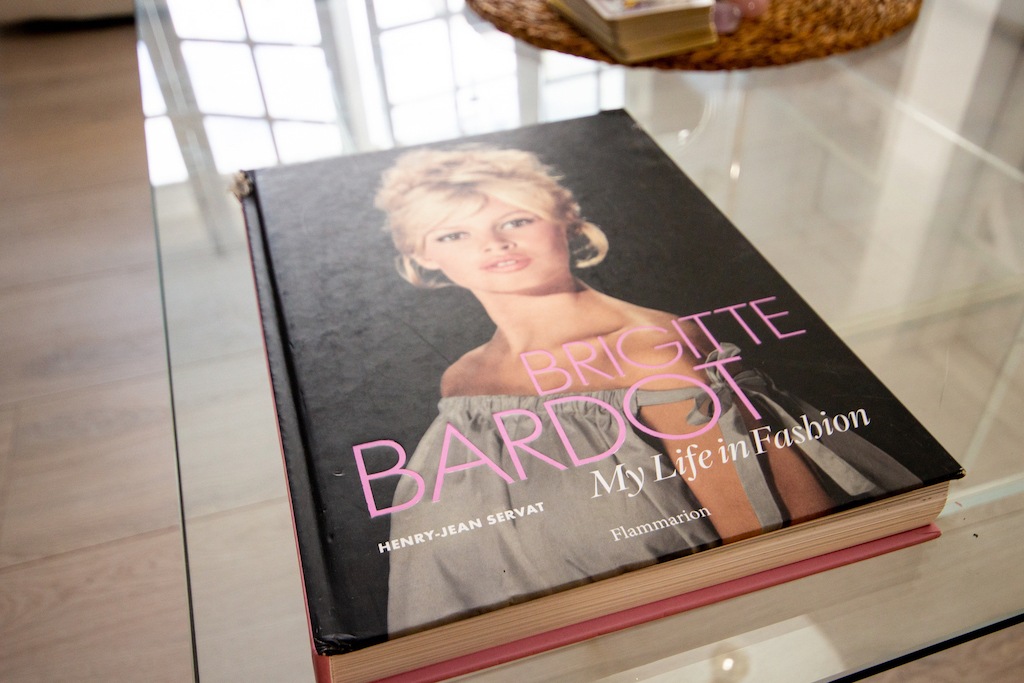 Growing up in Northern Italy, the hustle mentality was always very present in her life, and has also been a great advantage in building her own business. But it was also exactly this mentality that made her missing the easy-going lifestyle and happiness of Spain. 
– "I was simply missing the joy of living and the work-life balance I was so used to when working in Barcelona"
The longing for this lighter way of living then led her back to Spain, to the beautiful island of Mallorca. Even though she started again from zero here, everything seemed to flow and bloomed in its own way. Having her own shop back then in Santa Catalina also helped Elisa to connect to people and build her own community.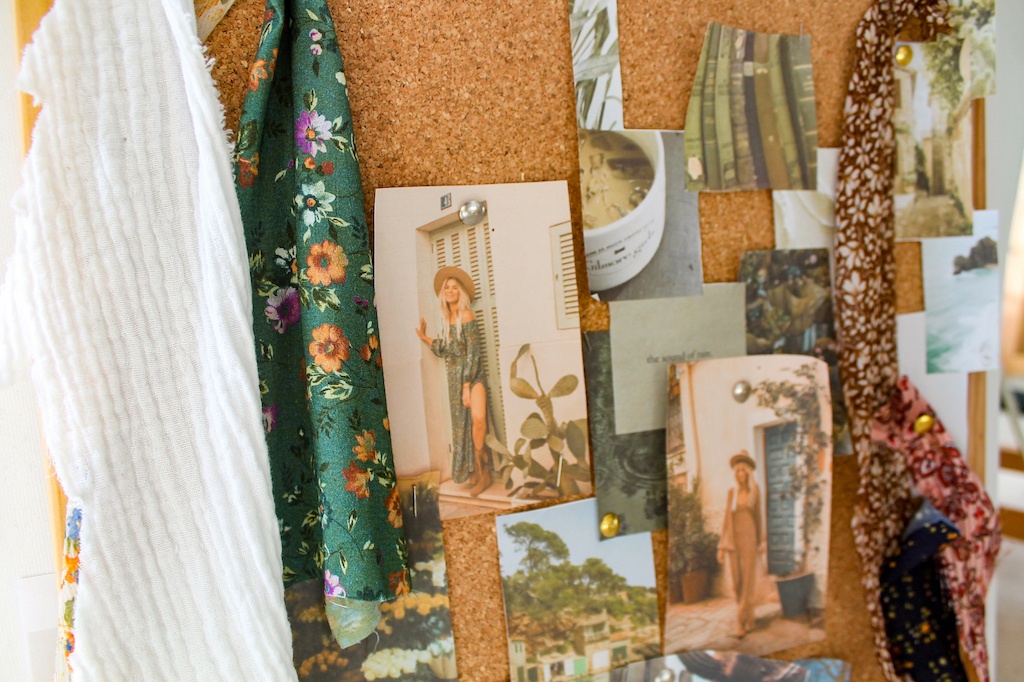 – "What I love most about Mallorca are all the different people you meet. I really enjoy having a little bit of everything – the simple life and the high-end lifestyle."
 
Living in Mallorca also made Elisa connect with her authentic inner self and, above all, the island simply means freedom to the fashion designer. 
– "The sunshine, the palm trees and the sea – here I just feel completely free." 
This way of feeling and living also strongly reflects in her slow fashion Boho label Sun Vibes. Instead of the boutique in Santa Catalina she meanwhile has an online shop where women have the possibility to purchase hand designed feminine pieces.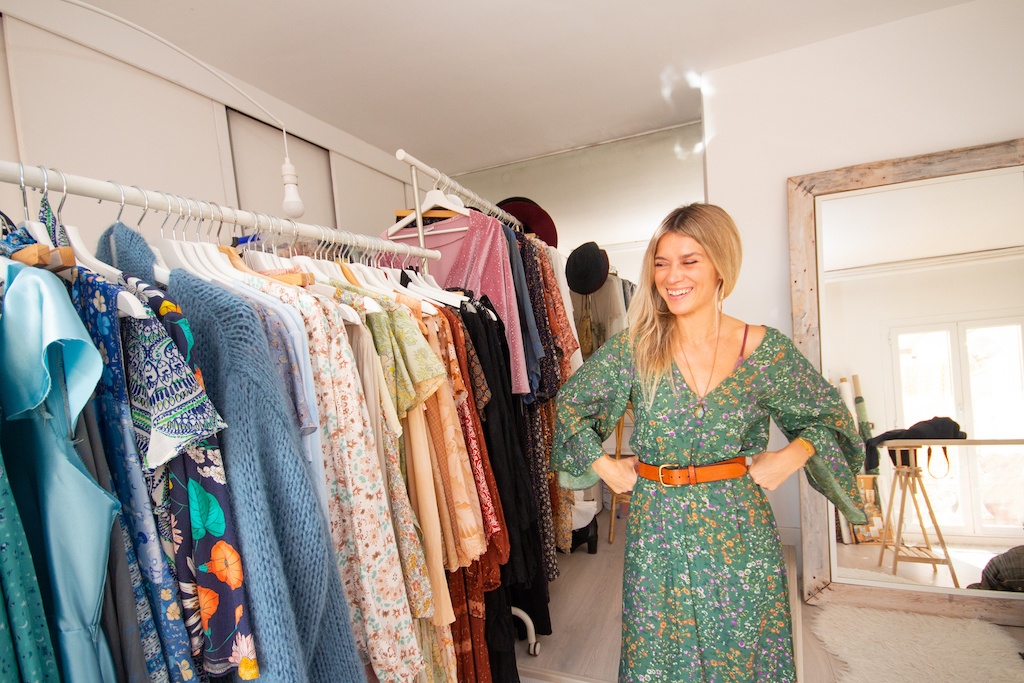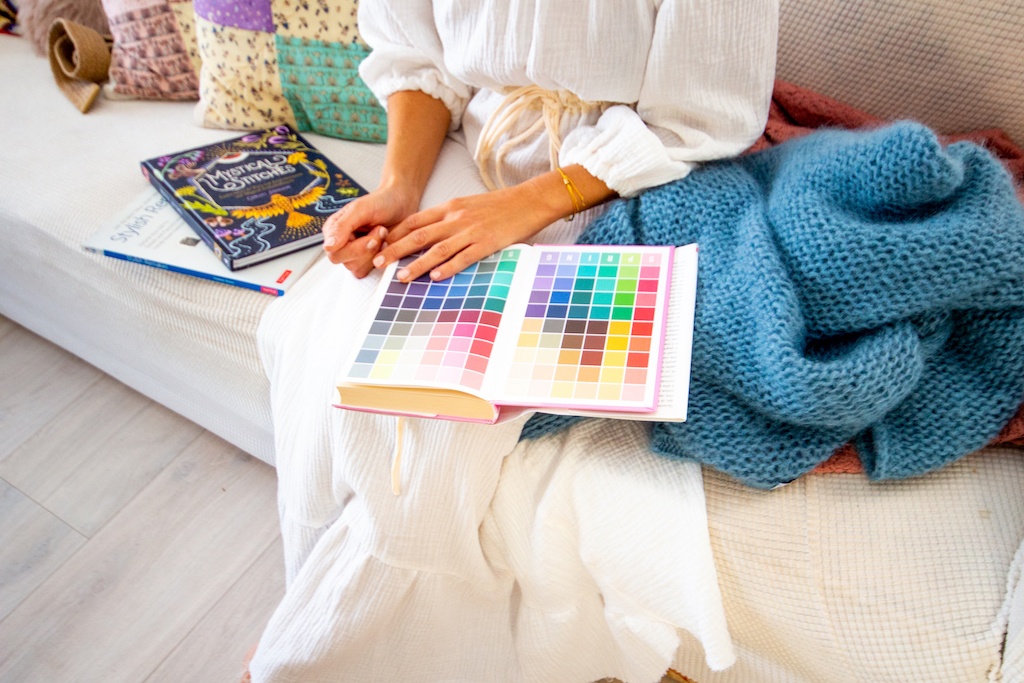 There is also the possibility to arrange a private shopping appointment in her own atelier and even more importantly – to book a style mentoring session with the designer herself. 
Style mentoring is a heart project for Elisa, with the mission to help women to step into a new version of themselves. Seeing styling and fashion also as a manifestation process, she strongly believes that changing your style can also reflect in where you want to be in life.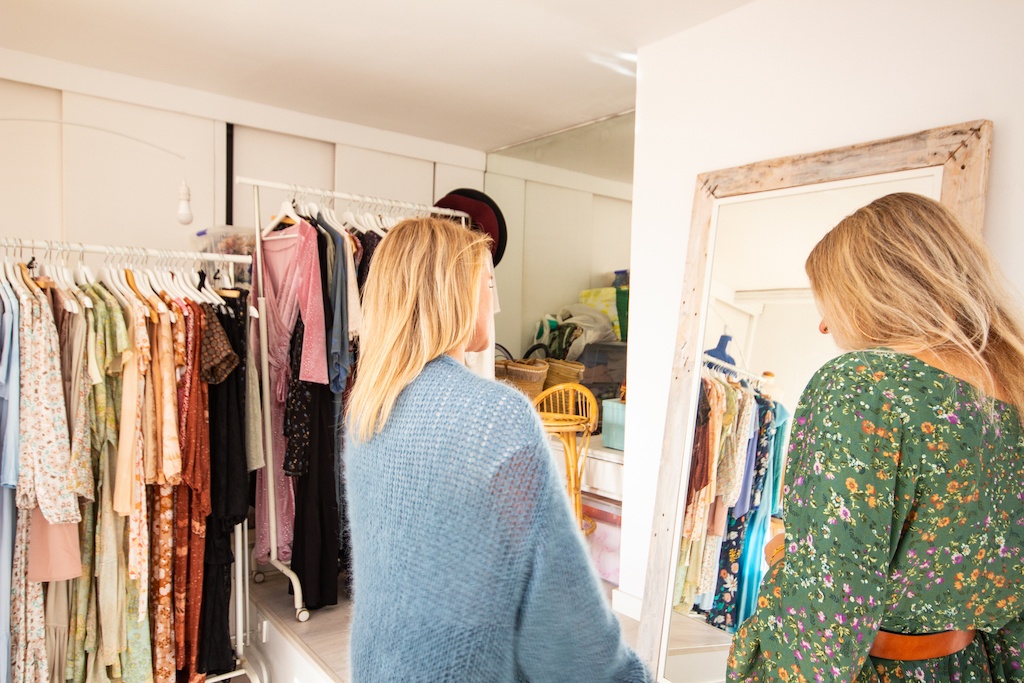 – "We dress up every day for different occasions. So why not using dressing up to feel better and more radiant?" 
Having made some brave changes in her own life, Elisa knows exactly what it means to finally come to terms with yourself and to express this in your own true style. A feeling that she now wants to pass on to other women. A process in which the feeling of belonging also plays a major role.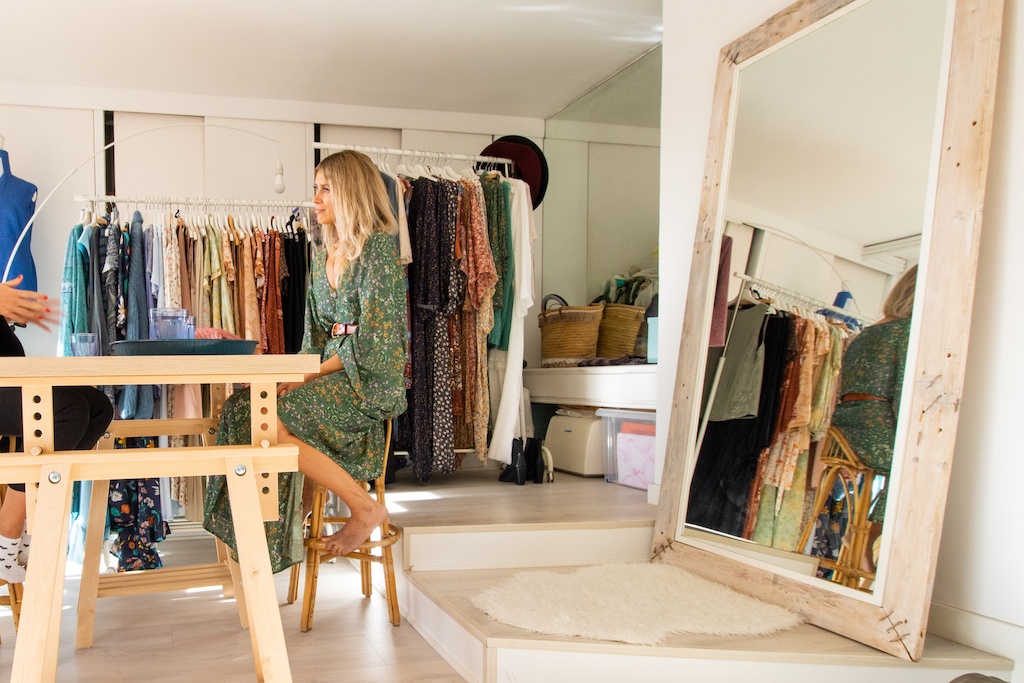 – "Sometimes you end up living somewhere else than your country, but it still feels like home. Mallorca is this place for me." 
The designer has created her own cosy home in her apartment in Santa Catalina. It is not only her living space but also her studio where she creates and designs but also welcomes clients for private shopping appointments or style mentoring sessions.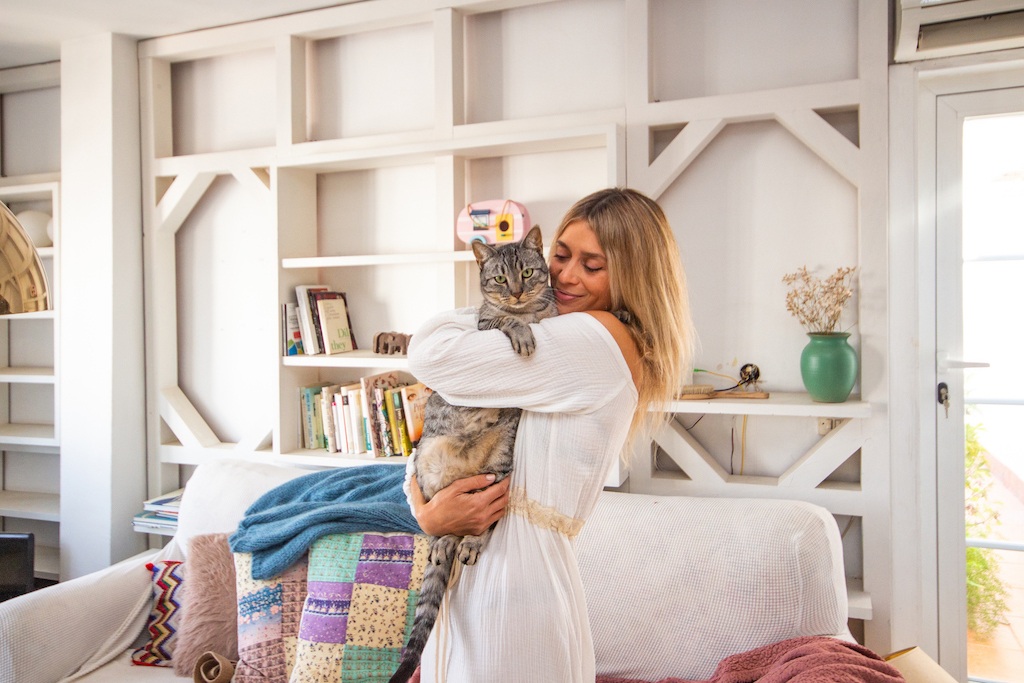 Starting her days with a run by the sea down at Paseo Marítimo or up in the forest of Castell de Bellver before continuing the day in her own studio is exactly the balance of life she was always longing for. 
Even during her free time, she prefers to stay on the island and discover hidden spots up north with her own van. Staying close to sea and spend a weekend in the nature with her friends or even by herself is something that she loves to do. 
– "It really feels like a mini vacation. I always come back recharged and full of energy."
Sometimes she still receives questions from family and friends if she sees her future in Mallorca. But for Elisa, there is no place else she would rather be.
– "Mallorca has always created this incredible feeling of belonging in me."
One of her biggest wishes for the upcoming years is to have a tiny house in the middle of nature. A place for her to live, but also a studio to have clients coming over. And also to grow her brand even more and support women to discover their true self with the help of styling. And all of this, here on our beautiful island Mallorca.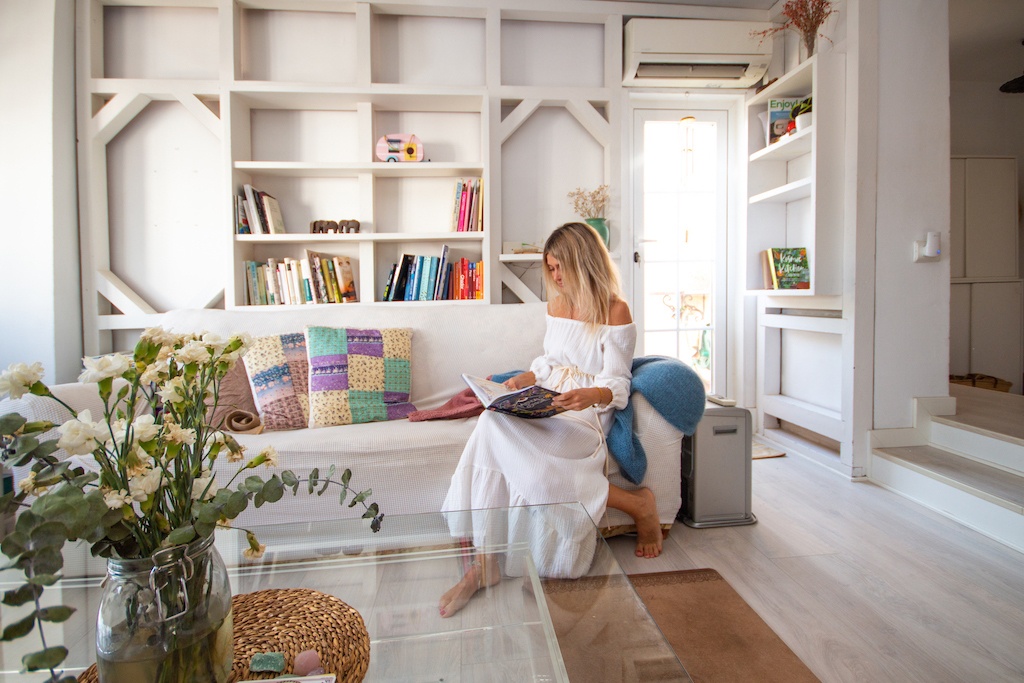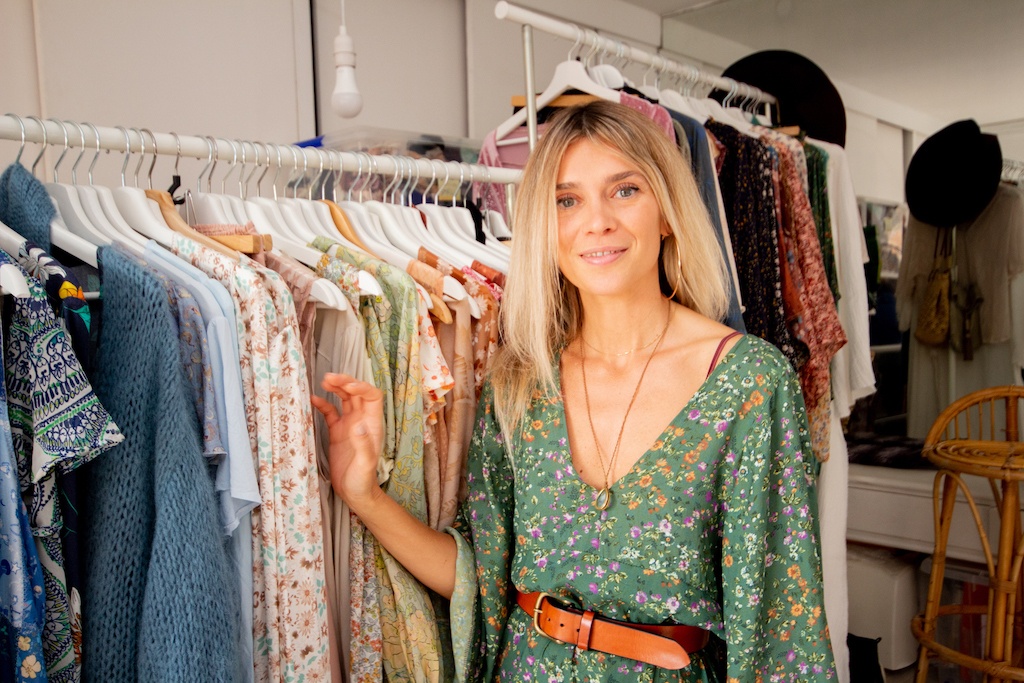 Visit Elisas website to shop her beautiful pieces or book a style mentoring session: www.sunvibescollective.com

Follow her journey on Instagram: instagram.com/sunvibespalma
You can also check out the shop La Simo Vintage where you can also book a style mentoring session with her.
________________________________
Text: Ines Stangl
Pictures: Madeline Stöckle